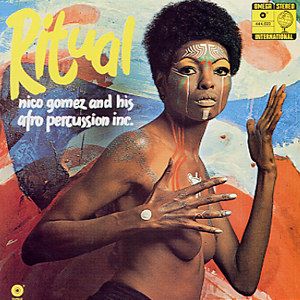 Before this record was reissued, copies on ebay would sell for way more than I was ever willing to pay for a copy. Luckily, I got my hands a quality rip and saved some serious loot....Such a great record...couple of stand out tracks for me are Lupita, which you can check out on a mix I did--as well as the Rakim flip I threw over the break---and Ritual, an absolute scorching Latin Funk monster...B-boys take heed when this one gets dropped!!!
Nico Gomez--
Ritual
~if memory serves, tracks 9 and 10 should be Lupita and the Rakim flip....
and while Im at it........I still rock my Cypress Hill tape I bought at Camelot Records back in like '91....and the shirt I got at Blondies too!!! Old skool ATX cats know whats up........